HISTORY OF BUSHENYI
 FACTS ABOUT BUSHENYI DISTRICT.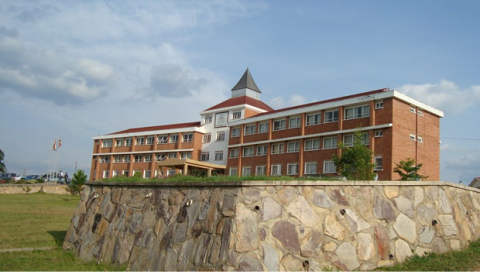 I Welcome You All to Bushenyi District Local Government
Tourism Subsector.
Bushenyi district was created in 1974 curved out of Ankole district and in 1993 Ntungamo District was created that took away Rushenyi and Kajara counties. It was the cradle of UPC party (Uganda People's Congress) in western Uganda during the Obotte II regime. In 2009 it was split into other four districts that is to say Buhweju, Mitooma, Sheema and Rubirizi disricts with a new municipality of Bushenyi-Ishaka municipality. It has drastically reduced in size as a district from counties to two of Igara East and Igara West respectively which includes the municipality as well. The district has a land area of 905 square kilometers and 910-2500 meters above sea level.  It has 9 sub-counties, a municipal council, 73 parishes and wards, 571 villages and cells. The district is agricultural in nature. Semi intensive agriculture, trade and commerce, stone quarrying, sand mining, construction, TOURISM and lumbering.
The best time to visit Bushenyi in the tourism score is between the months of June to mid-September.
CLIMATE
The average weather is warm and overcast thought the year. The temperature vary from 60degrees to 80degrees.
TRIBE
Majority of the people are Banyankole although there are other tribes like Baganda, Bakiga, Bakonjo and a few Nigerians (employees and students at KIU), Somalis, Ethiopians etcetera.
POPULATION
The population is about 250,400 people of which 127,000 are females and males are 123,400 as of July 2021 projections.
 SCHOOLS
Has a total of 36 private health centers and government centers to. Three privately owned hospitals, 338 schools in Buhenyi 53 nursery schools, 217 primary schools, 59 secondary schools, 4 tertiary schools, 2 teacher college schools.
HOSPITALS
These include hospitals (KIU Hospital, Ishaka Adventist Hospital), schools and Bushenyi district has got a record of having well organized UPE and USE schools in the whole country. This is evidenced by the DEO of Bushenyi District Local Government.
BANKS
There are a variety of banks in Bushenyi district of which all are located in Ishaka town just a few kilometers from Bushenyi town. Their agents are found in most places around. They provide security to business people and others who intend to keep their money safe and sound without any worry. They also provide services for major currencies to be easily exchanged. Here is a list of banks as follows;
A branch of Centenary Bank
A branch of Stanbic Bank
A branch of Pride Microfinance
A branch of NSSF.
A branch of DFCU Bank.
A branch of Equity Bank.
Abranch of Post Bank.
A branch of Housing Finance Bank.